Rent the medical equipment you actually need – not what you

think

you need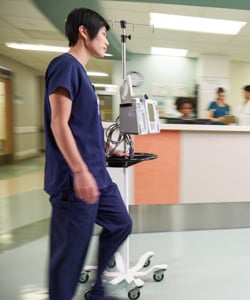 Your inpatient census is ever-changing. Outside of seasonal factors, it's notoriously difficult to plan for how much medical equipment you need – often leaving a lack of equipment during the peak season, or a surplus of equipment that sits idle during many months of the year.
There's a better way to ensure patients and caregivers have the right equipment when they need it – without purchasing or renting more.
Connect with one of our experts to perform an Equipment Usage Assessment. The assessment will provide you with the ideal own-to-rent equipment mix based on your organization's unique factors. This includes a review of:
Previous rental history trends

Current equipment inventory

Equipment demand per average daily census

Max demand ownership, optimized owned equipment and 'good rental'
Complete the form for a free assessment of your current rental strategy.
Share: